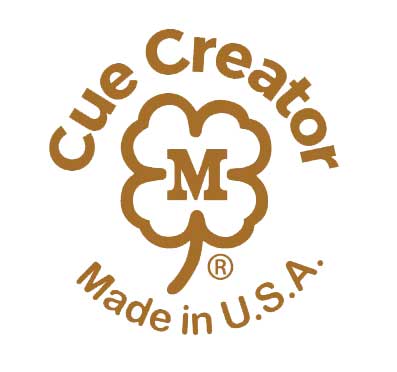 10 Week Lead time Custom Shop Cues
The Cues we have in the shop area now are both standard spliced cues as well as inlay cues.
They can have either option for shafts from Ash, Maple and Radial Laminated maple. Other standard spliced cues are now also available for pre-orders and offer a great price as we have the butts already in stock.
These Shop Cues have a lead time on 8-10 weeks with our Configurator having a lead time of 10-14 weeks.
## Please note the BING17/18 Doesn't work in the Shop area. It does work on the both Configurators to design your own cue.
Cues in the Shop area have already been discounted.
Regards
The Cue Creator Team
Sale
USD $

480.00
–
USD $

650.00
The 147 Maxi cue is a Plain ebony cue which is available in this listing as a One Piece or Three Quarter …
USD $

480.00
–
USD $

650.00