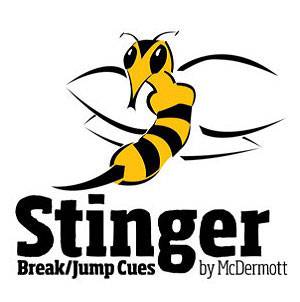 The McDermott Stinger pool cues allow you to break harder, jump easier and play with more control due to the Stinger Stem and a flatter tip profile.
The larger tip size and keeping it flatter reduces the effect of increased side-spin from off center striking.
Get your new break cue today.
Features
Maple forearm
4 Rosewood points
Rosewood handle with Maple butt plate
3/8″-10 main joint with phenolic insert
Quick Release jump joint
Patented Stinger shaft with phenolic tip (13.25mm)