Description
McDermott G204 Pool Cue
This USA Pool cue the G204 from McDermott cues uses a Birdseye Maple forearm and a sleeve with a American Cherry stain with German brass rings. It has a Genuine Irish linen wrap and G-Core shaft and a 3/8 x 10 joint with a shaft made from North American Hard Rock Maple.
Each G204 shaft is turned and thread cut for consistency. The Wood vendors hand selects only the finest woods from around the globe and ages it for 18 to 24 months before the staff yet again sort out and cue with blemishes or marks. Our McDermott cues are a very well respected product due to their exotic woods and limitless options.
Proudly, the cues are manufactured at Menomonee Falls, WI in the U.S.A.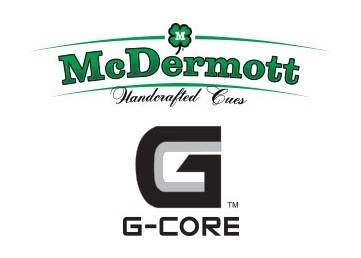 Features
Birdseye Maple forearm/sleeve
G-Core shaft
German brass rings
3/8″-10 joint
American Cherry organic stain
Genuine Irish linen wrap